Search for articles with the tag: auburn chamber of commerce
Posted March 3, 2017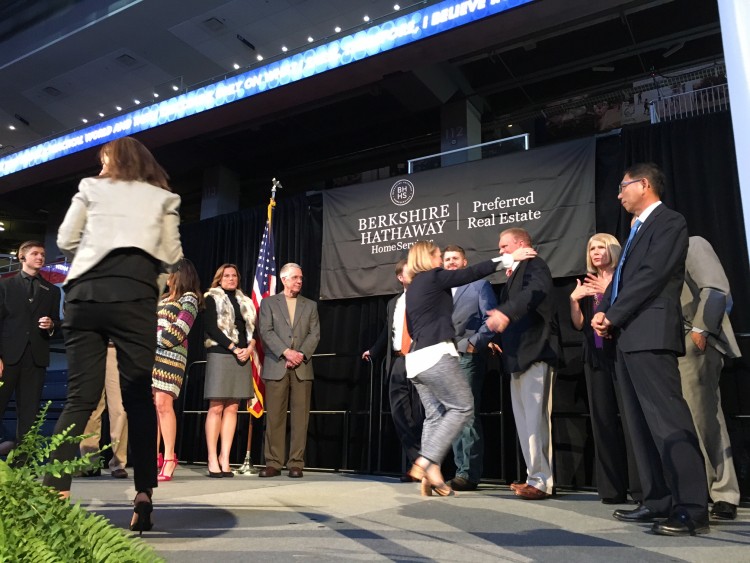 Berkshire Hathway HomeServices Preferred Real Estate was honored to present the 68th Annual Meeting of the Auburn Chamber of Commerce at Auburn Arena on Wednesday. Over 760 business leaders from the manufacturing, service, retail and non-profit sectors gathered for fellowship, food and "A Time To Celebrate." It was truly a "Chamber of Commerce Day" on the campus of Auburn University, with mild temperatures and a slight breeze blowing...
Posted October 6, 2015
For the second time in less than one week, Berkshire Hathaway HomeServices Preferred Real Estate will provide a chance for amateur golfers to make it big! On Friday, October 2, agents were on hand as major sponsors of the 24th Annual Celebrity Golf Classic. This annual event hosted by the Auburn University Lettermen's Club and the Opelika Kiwannis Club, has raised over a half a million dollars to fund Kiwanis service efforts for children, and for the Auburn Football Lettermen Scholarship Fund...
Tags: Hole-in-one, Golf Contest, Auburn Chamber Of Commerce, Real Estate In Auburn
Posted March 12, 2014
At the recent Annual Meeting of the Auburn Chamber of Commerce, Prudential Preferred Real Estate was honored with a 2014 Eagle Award for their broad contributions to the Auburn community. The Eagle Award is presented to a local business that has made an impact in our community through one or more of the following categories: - Educational growth for employees and community - Job opportunities - Charitable contributions - Civic contributions - Aesthetic contribution via building or landscape Owner and President, Stacy Williams Jordan was on hand at Auburn Arena for the award presentation as were 20 professional agents from Prudential Preferred Real Estate...
Tags: Auburn Chamber Of Commerce, Auburn Chamber, Eagle Awards, Prudential Preferred Real Estate