Posted October 3, 2016
For the fifth time in only two years, Auburn-Opelika's #1 Real Estate Company is offering golfers in local tournaments the chance to win a $400,000 house! Berkshire Hathaway HomeServices Preferred Real Estate began offering the new house challenge through local golf tournaments as a way to build excitement and engagement for the tournaments and to invest further in the local community through the causes and organizations that benefit from the proceeds raised.
The first tournament of the fall season was the Auburn University Lettermen's Celebrity Golf Classic. In its 25th year of operation, the Celebrity Classic has raised tens of thousands of dollars for local charities and non-profit organizations throughout East Alabama and the surrounding areas. The Kiwanis Club of Opelika organizes the event each year, which was recently held on Friday, September 30th.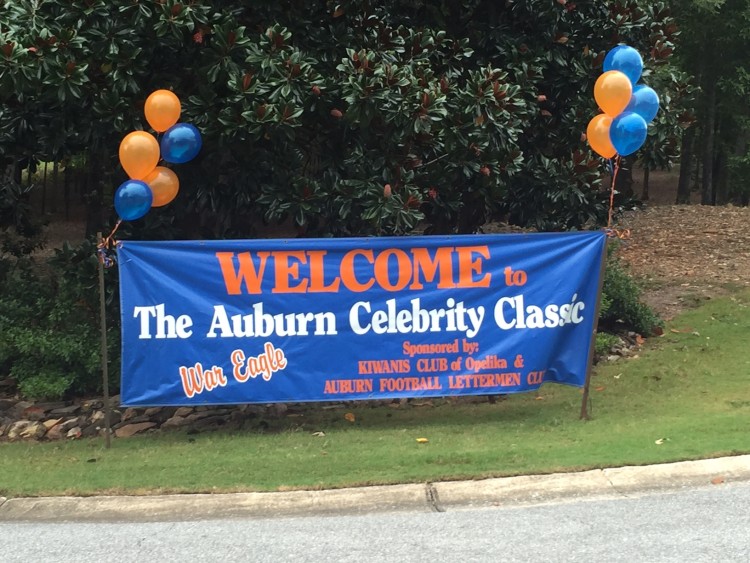 The award-winning agents and support staff of Berkshire Hathaway HomeServices Preferred Real Estate were on hand to cheer on golfers vying for one of the top positions closest to the pin on #4 at Saugahatchee Country Club. Fun and fellowship was enjoyed by all and each golfer received a special gift for "Making the Mark" at the qualifying hole.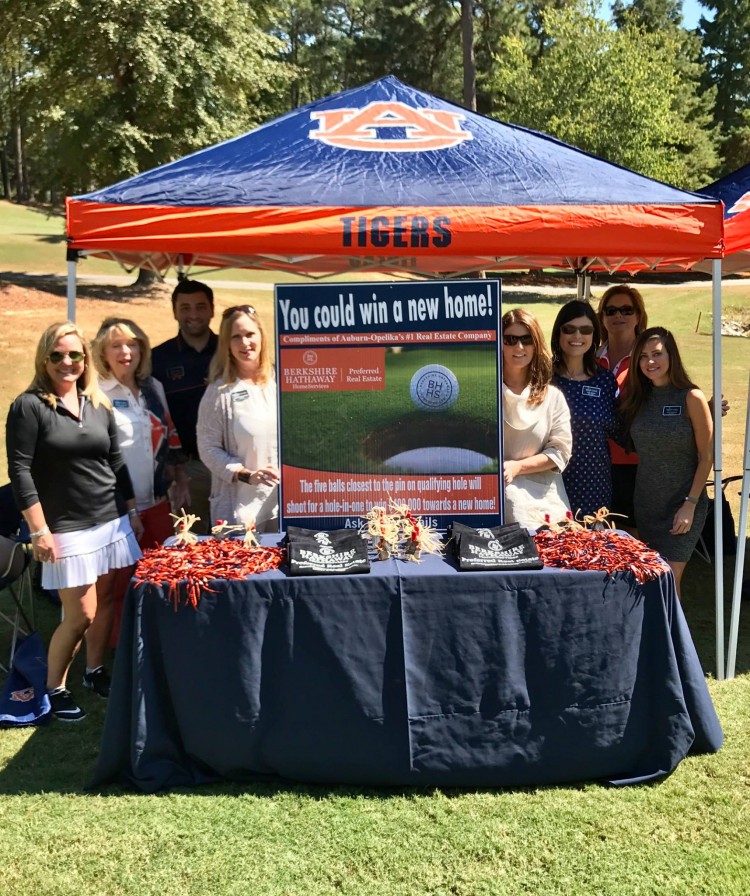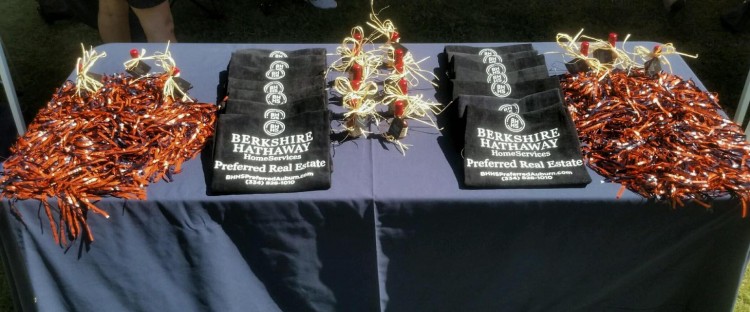 Unfortunately, none of the five qualifiers were able to make the special hole-in-one set up from 165 yards out on #18, but they know what to practice for and have their sites set on the 2017 Celebrity Golf Classic.
The next big event where golfers will have the chance to win a $400,000 house is the Auburn Chamber of Commerce's Annual Golf Classic. With Berkshire Hathaway HomeServices Preferred Real Estate's continued investment in the local business community as a "Visionary Partner" of the Auburn Chamber, registered golfers will again have the opportunity to shoot for a $400,000 house.
This year's hole-in-one contest will be a little different than 2015. Here's how it will work:
1) All golfers will try and qualify on hole #8 at Auburn University Club
2) The five golfers closest to the pin throughout the day will be our final qualifiers
3) The five qualifiers will return to Auburn University Club for Business After Hours on Tuesday, October 11th, at 5pm to shoot for the hole-in-one that wins the $400,000 house
Mark your calendars and DO NOT MISS this exciting Business After Hours at Auburn University Club. Come early to see if any of our qualifiers make the shot that wins a $400,000 house!
For more information about the Auburn Chamber Golf Classic call (334) 887-7011. To find out more about the house give-away or to find out about golf course homes and lots available in Auburn contact Berkshire Hathaway HomeServices Preferred Real Estate at (334) 826-1010.
We'll see YOU on the fairway!
Tags: Golf, House Giveaway, New House Giveaway, Auburn Chamber