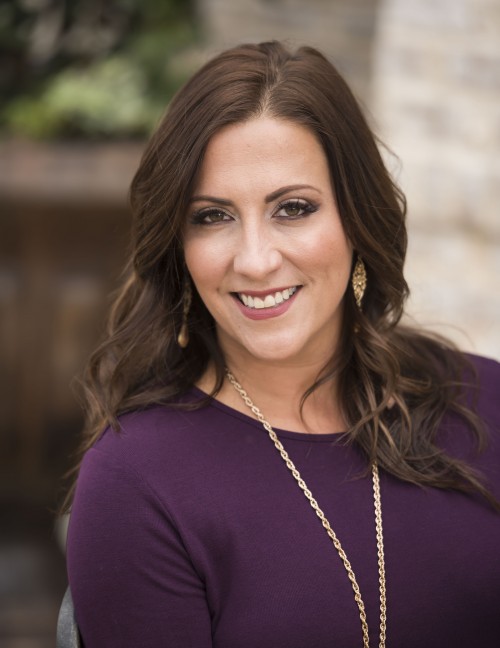 Contact Brooke
Office: 334.826.1010
Cell: 334.319.7639
Fax: 334.826.1049
Biography and Background
Testimonials
Brooke Pierce was a dream realtor! She was patient with questions and inquiries never letting us down. The market is sometimes very hard but Brooke kept telling us it would sell and it did! Brooke is professional in every way. Her knowledge is great of the area and I can highly recommend her for anyone who needs a house/condo in the future. Berkshire Hathaway is truly blessed to have Brooke Pierce as one of their agents. From the heart, Michael & Carol Pritchard
In a word, Brooke Pierce made selling our condo EASY! Our condo was under contract very quickly and she was so helpful in getting all the inspections and closing items handled. We could not have chosen a better realtor! Brooke is very personable, professional, and responsive. - Cathy & Taylor Adams
My experience with Brooke had to be one of the easiest, stress free real estate transaction ever!! She really knows the Auburn Condo market and was dead on concerning price & advice. She assisted in getting the little bit of inspection repairs handled quickly and the closing sent smoothly. She was always quick to respond to questions or concerns. She sold me the Condo 11 years ago before FMLS was in Auburn and I couldn't have picked a better agent to help me resell it!! Thanks Brooke! - Karen Myers
Brooke Pierce held fiduciary responsibility with the upmost highest regard for her principles. The duty of Brooke's care was trust, having a critical eye, professionalism in every manor. I would highly recommend Brooke to family, friends, and strangers. She's the best! - Norma Gatlin

The selling experience with you was exceptional. Never have I sold a property with such ease! - P. Smitherman
Brooke was outstanding in helping us to locate a home for our children. She went above and beyond her duties. She always replied back to emails, texts, and voicemail immediately regardless of time or days. She is an asset to Prudential and I know she will continue to do well for her and the company. Great Job!!!- E. Christ
Very pleasant experience! Brooke was easy to work with and very helpful throughout the process. We would highly recommend her to others & use her again. -Cyndy & Jim Kiel
Brooke was a very helpful and knowledgeable agent that guided us through a closing on our condo. We ran into some issues with the title and financing that she was able to communicate to the seller and keep the deal on track. We highly recommend Brooke and will contact her again when the need arises. Lee & Lisa Greene
Most surveys have a range of responses from poor to excellent. For this transaction we rate Brooke Pierce as off the chart OUTSTANDING! -Jane and Hank Elliot
It was great working with Brooke – she made the transition better and worked out everything – I would choose her again. Elizabeth A. Dodd
We had 2 condos on the market for a few years. When Brooke moved to BHHS we listed with her and she was able to sell them in a reasonable length of time. She was professional, kept us informed and up to date. We had a good experience working with Brooke and would highly recommend her to other sellers. Mike Kennedy
Brooke was a delightful person. She was most professional and helpful. We could not have asked for a better experience. She handled everything for us. I would without any reservations send my friends and family to see Brooke for their real estate needs. She was most honest and offered to correct all or our concerns. I would use Brooke Pierce again for any of my needs. I trust her. Betty Carol & Joel Graham
Brooke Pierce made our purchase process easy and stress free. When we needed assistance with any part of the purchase process, she responded immediately and supplied solutions when necessary. She was thorough as we went through deciding which condo was right for us and showed great patience in the negotiating process. Our closing was painless and we would highly recommend Brooke to anyone selling or buying. Julie & Denny Wilson
Thank you so much for your help with our search for an Auburn home. Your efforts were indispensable to us as we worked against time and distance constraints. You were both pleasant and efficient. We truly appreciate your dedicated manner during this process. We are grateful to have found such a reliable and helpful professional. Sincerely, Kim Wilson
Brooke we truly appreciate your help and valuable expertise in the purchasing and selling or our home. You were always quick in returning our phone calls and keeping us informed. You made the selling and purchasing of our property a pleasant experience! Mark & Tina Tracy
My husband and I purchased our home about four months ago and couldn't have asked for a better experience. Our agent, Brooke Pierce, had shown my various home for several months prior to our purchasing. She was always friendly, patient, and kind. Often times she would update me when new listings came available. I always felt confident that she was listening to my "wish list". She knew the exact area I wanted to live and never put pressure for me to look elsewhere. After finding our present home, Brooke provided us with names of individuals who could assist us with loans, inspections, and maintenance. This was especially helpful since we were new to the area. It would be my pleasure to recommend Brooke Pierce with Berkshire Hathaway for any real estate needs. :) " - Nancy Steverson
Berkshire Hathaway HomeServices's agents are some of the most knowledgeable in the area. Contact Brooke Pierce today using the information above. Brooke would be happy to serve you and answer your questions about Auburn real estate.
Brooke's Listings
W 234 Magnolia Avenue Auburn, AL 36830
Condo property listed at $495,000
LOCATION, LOCATION, LOCATION! 3 bedroom, 3 bathroom ground floor unit overlooking campus! New wood plank tile flooring in entry hall & living room & Kitchen, Entire Unit Freshly Painted, Seller to replace carpet with acceptable offer! All rooms are very spacious with high ceilings and walk in closets. Master bedroom is OVERSIZED with ensuite featuring jet tub, Walk in shower, and double vanities. Kitchen & Living room are open to each other with dining space between. Fantastic Gameday porch with 2 storage closets. These are high end condos with designer finishes! Won't last long- Very easy to show!
MLS #133255
---