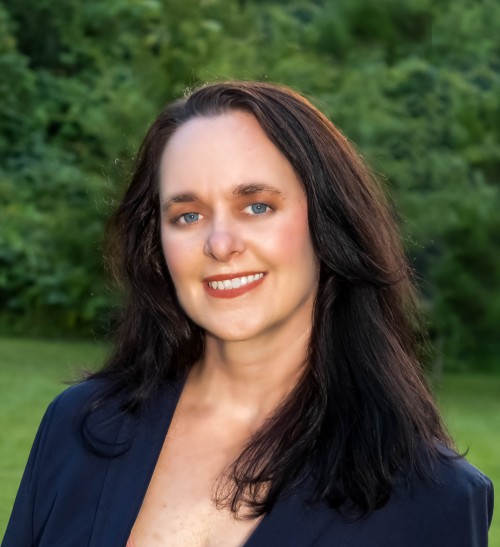 Contact Casey
Office: 334-826-1010
Cell: 334-703-3916
Biography and Background
A native of Houston, Texas, Casey fell in love with Auburn while deciding on where to attend college. "From a very young age, I spent time around my grandfather's office and watched him investigate railroad accidents. The pursuit of the truth using science fascinated me and I decided early on that I wanted to be a forensic scientist," Casey said. "When I got to Auburn, it just felt like home." After graduating with a degree in Biochemistry from Auburn University then a Master of Science in Forensic Sciences at UAB, Casey began her career as a Forensic Scientist working for the State of Oregon.
After spending over three years in Oregon, Casey got the chance to return to Auburn to work as a Forensic Scientist for the State of Alabama. The decision to come back to her college town was an easy one. "I really believe Auburn is unique in that so many prior students have a strong desire to return to the area. It is a great place to live and a wonderful place to raise a family," she said.
When Casey is not working, which is rare, she enjoys traveling with her family. By the age of 30 she had visited all 50 states, several countries and spent a year as an exchange student in Denmark. She passed the travel bug on to her husband and fellow realtor, David, and their two children. She has shown them the lower 48 by car and RV.
Her interest in real estate caught Casey by surprise. "David would come home from showing houses and discuss the things he had seen and what he loved about the properties. My husband was out there seeing houses that I only got to see during open houses or on the internet. I found myself extremely interested in his work." Casey's interest in David's work was so obvious that he purchased the real estate school courses for her without discussing it. "I think he could tell that I really wanted to help."
Casey brings the same detail-oriented process that makes her an excellent scientist, to her career in real estate. "I am in love with the process of finding people a place to call home and the science behind selling them. It is such an important process and I am honored to be able to assist. I am also happy to be able to do this work with a great company like Berkshire Hathaway HomeServices Preferred Real Estate. Being able to rely on the wealth of knowledge available at the top selling real estate company in this area is an advantage for my clients as well."
To let Casey help with you with buying or selling real estate contact her at (334) 703-3916 or via email at caseyduboserealtor@gmail.com
Berkshire Hathaway HomeServices's agents are some of the most knowledgeable in the area. Contact Casey DuBose today using the information above. Casey would be happy to serve you and answer your questions about Auburn real estate.