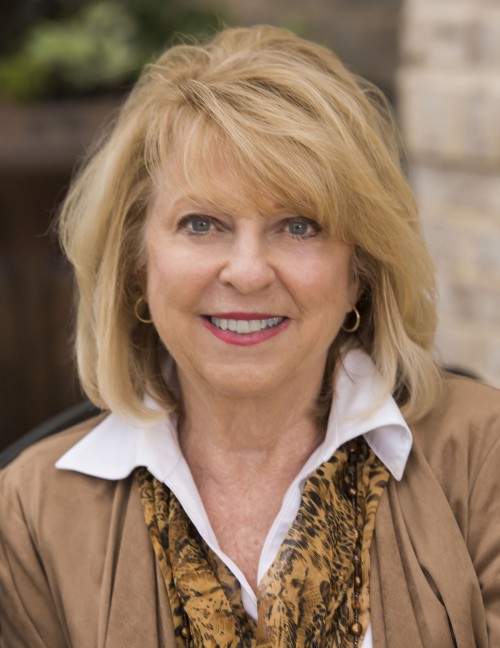 Contact Duffy
Cell: 334-444-8041
Biography and Background
MEET DUFFY STEWART:

Duffy Stewart knows the Auburn-Opelika area very well as she has been a resident here for over 40 years! The last 12 of those years she has dedicated to helping people find their dream homes through real estate. Duffy is a full time real estate agent & works hard 24/7 for both her buyers & sellers. She believes in hard work, communication, patience, trust & considers her clients, clients for life – not just as a transaction.

BACKGROUND:

Before Duffy became a real estate agent, she was a flight attendant & flew all over the world. Her favorite place to travel was (and still is) Asia. "I really enjoyed the opportunity to work with other cultures through flying & am happy to be able to apply that knowledge & experience in real estate, as well," stated Duffy. Duffy first became interested in real estate because her husband, who is now a licensed commercial agent, was studying real estate. "I am so glad that I took the plunge into the real estate business. I love working around & helping people with their buying & selling needs. I feel blessed for the opportunity."

Duffy is a wife to her husband Leroy, a mother to her two sons, who are both Auburn University graduates; a grandmother to her two young grandchildren & a pet mom to her cat. In her spare time, you can find Duffy enjoying time with family and friends at their cottage on Lake Martin, oil painting, shopping the latest fashion, traveling, or cooking! Duffy was recently mentioned in the Opelika Observer for her quick & easy delicious homemade dinners: https://opelikaobserver.com/duffy-stewart-prepares-quick-easy-recipes-for-busy-days/?fbclid=IwAR18_18AO0fKncrFzU_2rk5CTNIkd417_Pq1aveWzYm_p9dfaN-GyQsnFao Duffy is a member of Trinity United Methodist Church & both the Auburn & Opelika Chambers of Commerce.

"Why AUBURN/OPELIKA AREA?":

Duffy loves & recommends both Auburn and Opelika for many reasons. Opelika offers a lot for families, such as Rockybrook Rocket, and for young people who are interested in technology. There is a lot of industry in Opelika as well as Southern Union State Community College. Opelika has a gorgeous historic district as well as beautiful new homes! Auburn on the other hand is full of vibrant young people, families & students. There is lots of excitement in a town known nationally for its athletics & university. While Auburn has grown quite a bit, it still maintains its small town atmosphere.

"WHY DUFFY STEWART?":

Duffy takes every opportunity she can to further her knowledge of real estate, different cultures, education, & changes to the Auburn-Opelika area. She is a problem solver and works hard to narrow down the criteria for her clients to find them the perfect home. She also constantly researches the market to make sure her clients are getting the current market values for their properties. Duffy's hard work & determination are obvious to all of those around her. She has been awarded Berkshire Hathaway HomeServices's Leading Edge Society for the years 2014, 2015, & 2016 and the Berkshire Hathaway HomeServices's President's Circle for the years 2017 & 2018!

You can get in contact with Duffy by calling or texting her at 334-444-8041, emailing her duffystewartrealtor@gmail.com, or by calling the Berkshire Hathaway HomeServices Preferred Real Estate offer 334-826-1010.

More ways to connect with Duffy:

Link to Facebook: https://www.facebook.com/DuffyStewartRealtor/

Link to Twitter: https://twitter.com/DuffyStewart1

TESTIMONIALS:

-We met Duffy as the selling agent of a house we scheduled a tour for in our preferred search area. During the tour, she was extremely professional, wore PPE, offered sanitizing wipes, and it became obvious to us that she knew our preferred area very well. Her thoughtfulness and knowledge made her an easy choice for us when our dream home hit a very competitive market. She immediately went to work. Because of her late-night efforts and quick work, we had an approved offer literally overnight! Things were moving so quickly, we are absolutely positive that we would have missed out on the opportunity to own this new home without her at the wheel. From there, Duffy always offered to help and oblige us when schedules conflicted and details became more difficult in the midst of the COVID-19 pandemic.

A

ll in all, Duffy Stewart knows her stuff, she'll do whatever it takes to help you as her client, and she will get results!- Casey and Brittni

-We had the most amazing experience with Duffy as our realtor! She was incredibly attentive, responded to us very quickly, whether it be through a phone call, text, e-mail, etc. She was always available to us when we needed her. We could tell that she genuinely cared about helping us find the house that was right for us and our family. She has extensive knowledge about the area which was helpful to us as we just moved to town. She's very easy to talk to, she gives her honest opinion and helped us negotiate to get the house of our dreams! Highly recommend her! -Brian and Barbara

-Duffy, Thank you so much for helping us find our first home! We appreciate you walking us through the home-buyers experience. We are very pleased with what we ended up with! You guys are the best ever! -Rebekah & Jordan

-If anyone is looking for a realtor I want to recommend Duffy Stewart with Berkshire Hathaway. She knows our neighborhood well, is a great realtor, and is also an honest & straightforward businesswoman. We aren't selling right now but I worked with her on a real estate project this week and she gets double thumbs up in all categories so I asked her if I could refer her to our neighbors. - Lindsay

-We love duffy! We have worked with her for several years! She is amazing! Very honest and she knows her stuff!- Amanda

-Duffy, thank you so much for all your help with the selling of our home. It went under contract in "ONE DAY", that's amazing...You're the Pro!!! Duffy has worked with us twice, both in buying and selling our home in Auburn. We really appreciated her expertise, knowledge and honesty...she can be reached anytime :). - Jim and Wei

-We could never thank Duffy for everything she has done for us over the years. She will always be highly reccomended to anyone we know! We love her! C. B. R. and J.

Ms. Duffy, Thank you so much for all your help. Not only in selling my house, but also for helping me purchase it! You are a joy and a blessing. Thank you for everything! Ellen

Cody and I just wanted to take a moment to thank you for going out of your way to help us get moved in quickly. Thank you for all the behind the scenes work, and for being so kind through it all. We love our home and we are so thankful. Sincerely Caitlyn and Cody

Berkshire Hathaway HomeServices's agents are some of the most knowledgeable in the area. Contact Duffy Stewart today using the information above. Duffy would be happy to serve you and answer your questions about Auburn real estate.