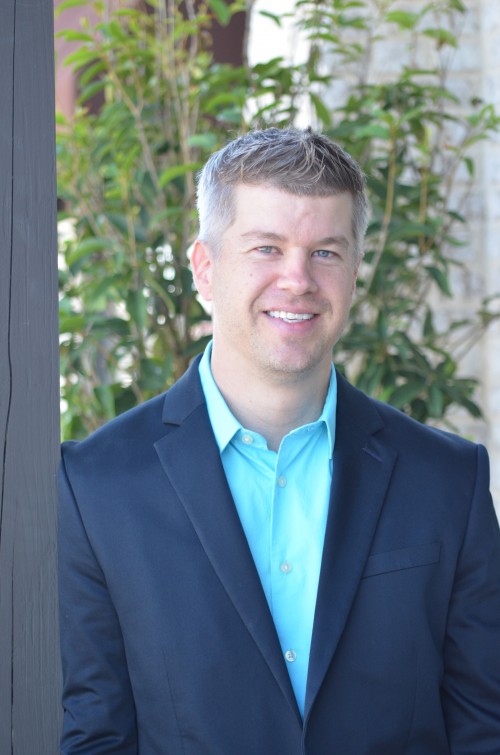 Contact Ryan
Office: 334-826-1010
Cell: 334-444-2431
Fax: 334-826-1049
Biography and Background
I have lived in Auburn since 1997 and can't think of any other place that I would rather be. I truly love Auburn and enjoying helping other people relocate here. I have been a full time real estate agent since 2004. I enjoy working with computers, the newest gadgets, home theater, motocross and football.
Real Estate is a full time career and I truly enjoy going to work every morning! How many people do you know can say that? I consider myself a tech savvy agent working with the latest technology to help create new relationships with buyers and sellers on a daily basis. Today's technology is evolving at a very rapid rate. I feel like this is one of my biggest advantages over agents in our area. Technology has never been more important in the real estate industry. Those that are able to keep up will benefit greatly in today's market.
My cutting edge mentality, drive, determination for success and passion for the business has helped me create a strong business that ultimately benefits my clients on a daily basis. I firmly believe in honesty, being available, being respectful, hardworking and communication are absolutely necessary to achieve any goal in life. Annie and I both strive for perfection and making clients for life. Our team approach is what makes us unique and extremely valuable to our clients.
Testimonials
"Ryan did a tremendous job working with us. He was so patient and understanding throughout the whole process. He took care of everything and made the transaction very easy. I don't see how things could have gone smoother with anyone else. It truly a joy working with him."
---
"Our agent, Ryan Edwards, was extremely professional, but also personable. He made our purchase easy, was not pushy…thank you for that. We look forward to keeping in touch with him for future purchases."
---
"Ryan did a great job for us. We could not have done it without his help and guidance. We will certainly be recommending him to friends and family."
---
"Ryan Edwards is the best agent we have ever had. We have purchased over 12 properties in the last 20+ years, and Ryan is the best!"
---
"As a first time home buyer, I was somewhat apprehensive about the entire home buying process. From the first time I met my agent, I knew that we'd make a great team and that he'd try his best to make this experience as easy as possible for me. Along the way I had many questions and concerns and Ryan never failed in completely addressing the issues and resolves any problems that came up. He was very personable, professional, easily accessible and always willing to go above and beyond his duties to make his client satisfied. He was very skillful in fostering the communication between all the parties involved, which was much appreciated from my end as a buyer, as well as from the seller's end. Not only was he knowledgeable about the real estate market and issues related to it, but he was also able to answer many questions about the financing process, home inspection, homeowner's insurance, moving services etc. I cannot thank him enough for all of his assistance."
---
"You were patient and willing to do anything you needed to do without pressuring us to make a decision."
---
"We would like to thank you for the outstanding job you provided as our Realtor. Because of your professionalism, knowledge of the housing market, and excellent marketing skills, we were confident that our home was in the right hands. Although we were miles away, you always kept us informed of the progress being made with prospective buyers. We never felt disconnected or uninformed. At a time of recession when things looked bleak, you kept prospective buyers coming, and we finally heard those glorious words, "We have an offer!" Thanks to your hard work and determination, our home is now sold. We can't thank you enough for all that you did to aid us in this process. We highly recommend you to anyone who is in the market to sell their home. We believe that your services are unsurpassable!
---
"The transaction was an enjoyable experience. Communication was excellent. I have been handling Real Estate transactions in South Carolina for 15 years and would rate y'all in the top 5 of all the Realtors I have worked with for my clients and my personal transactions."
__________________________________________________________________________________________________
"We couldn't have asked for a more pleasant experience with Ryan Edwards. He is a great realtor that was extremely helpful in buying our new home. His three biggest strengths are accessibility, local knowledge, and professionalism . I can email, text, or call just about any time of the night or day and he responds promptly. If you are in the mattress business, this realtor is probably not your friend because I'm not sure he ever sleeps! We had countless questions about our new home and community and Ryan was able to answer most all our questions. If he was unsure, he had a broad group of individuals he could call and get the answer. This is also where Annie Williams comes in – the two of them work extremely well together and complement each other in making a more comprehensive knowledge base. Bottom line, you get two great realtors for the price of one. Lastly, Ryan Edwards exemplifies the professional realtor. He does this work as his primary income. You get a real realtor, not a part-timer who might treat your transaction secondary to the social club. He is clean, articulate, and intelligent. He is not the sleaze-ball high-pressure realtor you fear. He also did a really nice job mediating when conflict arose between the seller and I. I would highly recommend Ryan. We picked him slightly out-of-the-blue, but couldn't have been luckier with what we got. You will not be disappointed!"
_________________________________________________________________________________________________
I have had the experience and pleasure of both buying and selling a house in Auburn using team, Annie Williams—Ryan Edwards and their wonderful support staff composed of Moriah and Jordan. I don't use the word "team" lightly. Having experienced working with so called "teams" before, I often found that one member of the "team" had no idea what another member of the "team" was doing. The real estate team of Williams—Edwards worked liked a well-maintained piece of machinery. Each of the 4 members was so helpful to me in both the real estate buying and selling process.
When I purchased the home, Annie supported me in my purchase by not only providing comp information on neighboring homes, but helping me align crafts people to make needed renovations. Not only were her design ideas helpful, but she brought out a designer to give me a second opinion on both modifications to the home but colors as well. I thought that was particularly nice of Annie. Importantly, Ryan and Annie helped me to negotiate a fair price for both the seller and myself (buyer). I couldn't have asked for more.
Some time later, I decided to sell the home I had purchased. Given my previous experience with the Williams—Edwards' team, there was no doubt in my mind who I was going to use as an agent. From the perspective of a seller, I really experienced additional dimensions of their team approach. Both Ryan and Annie came to the house, examined it thoroughly, suggested additional updates I should consider, and directed me to quality workers who could implement those updates on time and at a fair price. They also counseled regarding some of my ideas, which were likely unnecessary. In the end, they were very helpful in suggesting a fair offering price for the home.
Once the home was advertised, Jordan kept me updated regarding Web views of the home, comments from other realtors following realtor showing, and comments from potential buyers about the home. The advertising of the home including Web-based videos and photos was exceptional.
As interest in my home developed, Annie kept me updated regarding various offers that were made. Both Ryan and Annie were always available by telephone, text, and email. Like buying a home, selling one is also stressful. Team Williams—Edwards were with me every step of the way.
Moriah helped coordinate the staging of the home and the closing process. Ryan and Annie kept in touch with the buyer's agent regarding questions I had and answering for me, questions the buyer had about the home. Moriah had all dates and paperwork ready for the closing and made the actual sale of the house a very smooth and reasonably stress-free process.
I highly recommend working with Annie and Ryan. In my opinion, you are getting the best I have experienced and that includes buying and selling single homes in Knoxville, New Orleans, Berkeley California, and Australia. If I purchase another home in Auburn, I will be returning to team Williams—Edwards with Berkshire-Hathaway.
Berkshire Hathaway HomeServices's agents are some of the most knowledgeable in the area. Contact Ryan Edwards today using the information above. Ryan would be happy to serve you and answer your questions about Auburn real estate.