Berkshire Hathaway HomeServices Preferred Real Estate Supports the Auburn Tigers and Exceptional Lee County High School Students Through the Auburn Touchdown Club
It's no secret that most of the award-winning agents and support staff at Berkshire Hathaway HomeServices Preferred Real Estate are huge Auburn fans. This year, the company has taken their love of Auburn even further by becoming the Presenting Sponsor of the Auburn Touchdown Club. The Touchdown Club is a non-profit organization dedicated to raising scholarship dollars to help students from Lee County attend Auburn University. Members interact with the football program in a more personal manner and invest in the lives of exceptional students from our area.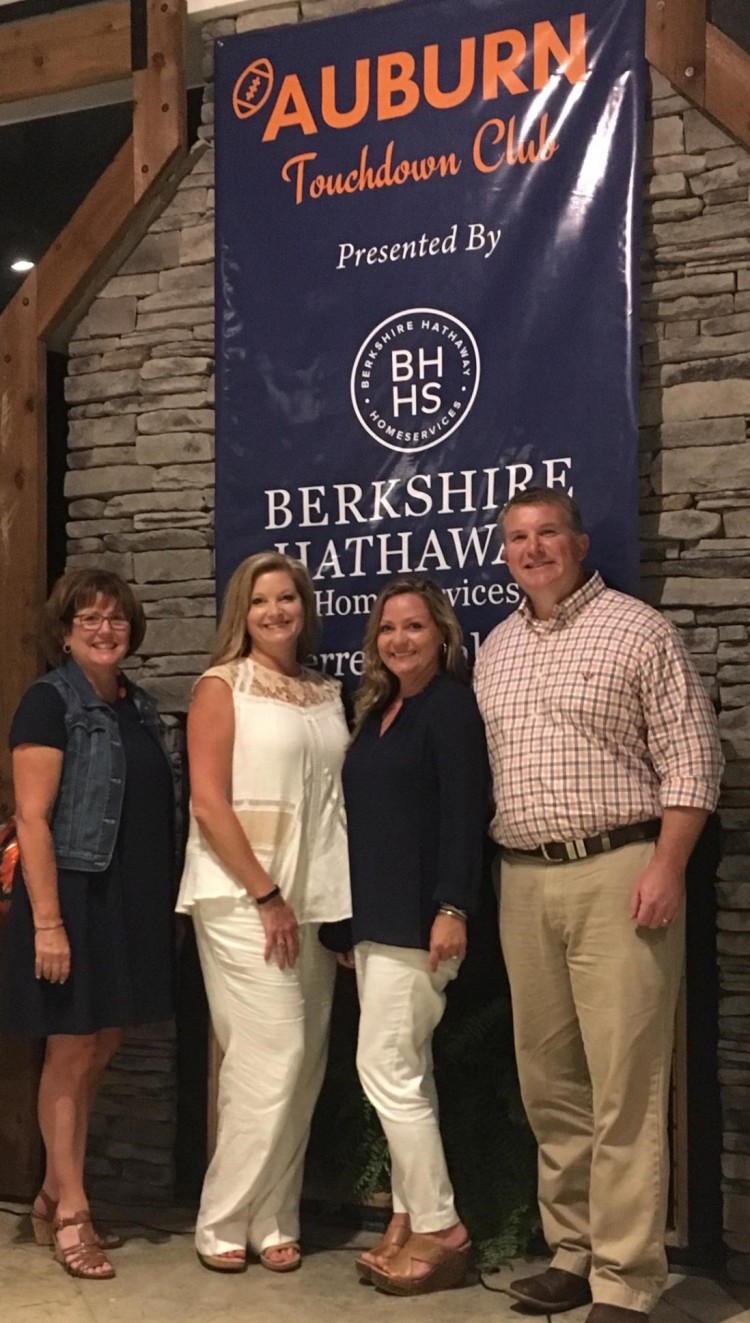 The first two meetings have been sold out events that featured speakers and presentations from some of the most recognized names in Auburn Football (and a few you probably should know). Speakers throughout the year include Former Head Football Coach Pat Dye, Baseball Coach Butch Thompson and National Champion Equestrian Coach Greg Williams. Former star AU players are often present as featured speakers including Carnell Williams, Quentin Riggins and Ron Stallworth. At the first meeting, everyone was honored to hear from new Auburn University President, Dr. Steven Leath.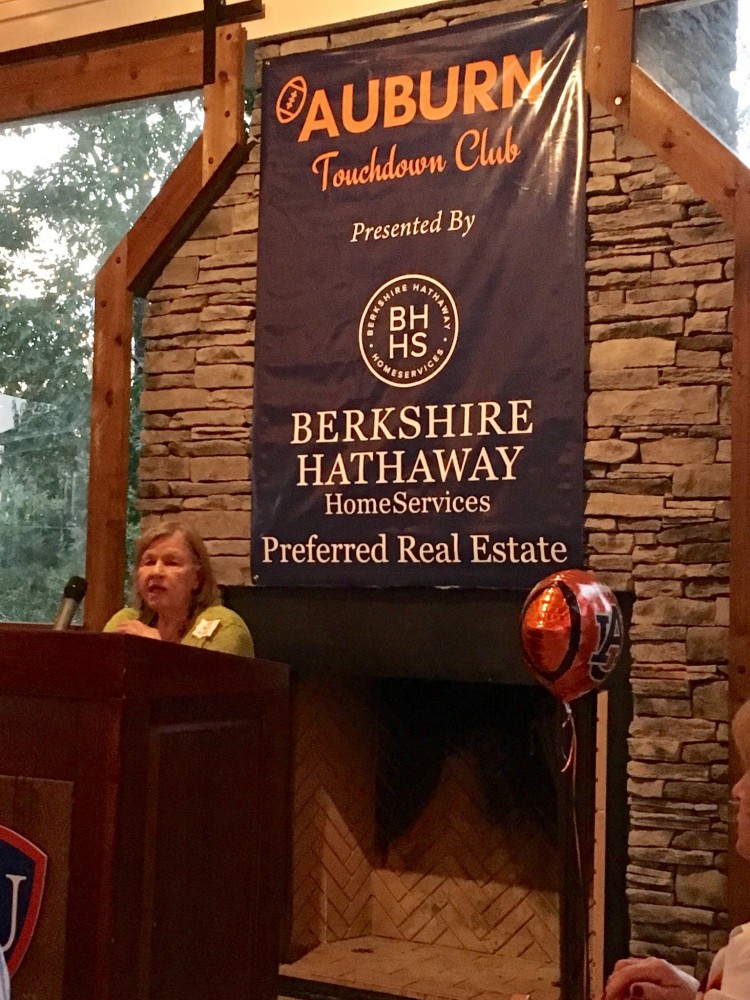 Upcoming events and information about membership can be found at AuburnTouchdownClub.com.
If you have followed or engaged with Berkshire Hathaway for even a small amount of time then you know that having fun as a team is one of the mission items that drives the company's success. This busy month was no exception and the agents, support staff and family and friends were back at the lanes enjoying fellowship and down time.
"From the very beginning of our journey at BHHS, we've all enjoyed spending time together away from the office," said BHHS Owner and CEO, Stacy Williams Jordan. "It helps us appreciate each other more and we have time to learn about our co-workers and their families in a fun and relaxed setting. Well, I say relaxed… The bowling is pretty darn competitive."
To find out more about buying or selling with Auburn-Opelika-Lake Martin's #1 Real Estate Company call (334) 826-1010 or find a complete interactive listing of all properties for sale at BHHSPreferredAuburn.com.
Tags: Auburn Football, Touchdown Club