Fall Season in Auburn-Opelika Keeps Agents and Staff Jumpin' at Berkshire Hathaway HomeServices Preferred Real Estate
This fall has been one of the busiest on record for the award-winning agents and staff at Berkshire Hathaway HomeServices Preferred Real Estate. Staying healthy during such a hectic season is a top priority, so the company arranged for Katie Long, a Registered Pharmacist, to provide flu shots for agents, staff and their families. Katie was available throughout the day to administer this year's vaccine.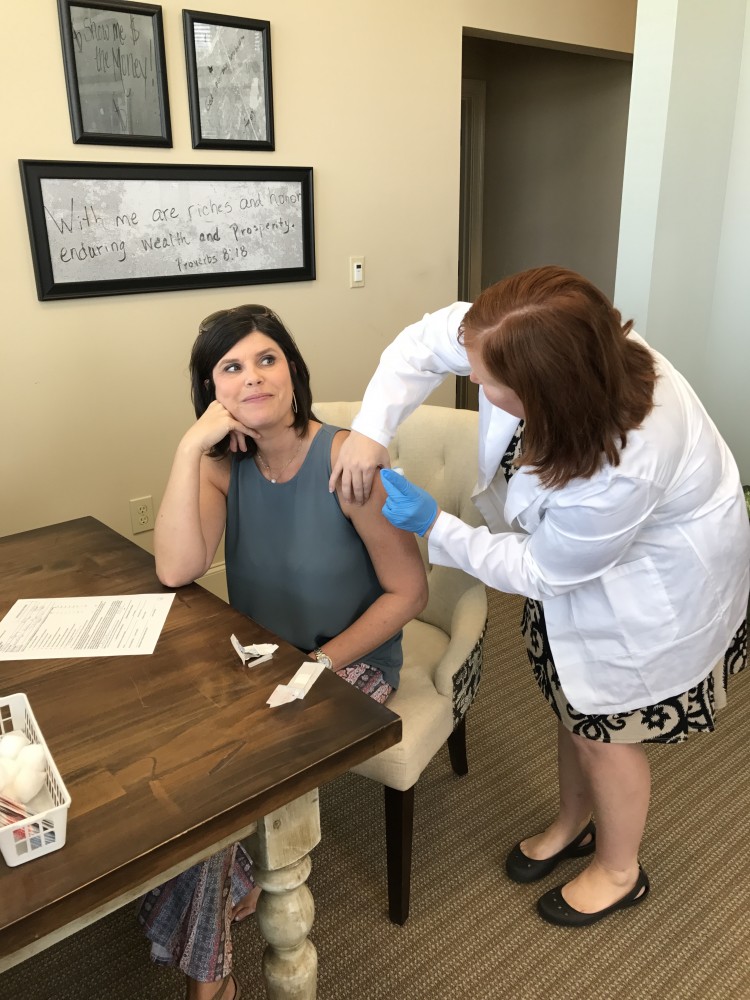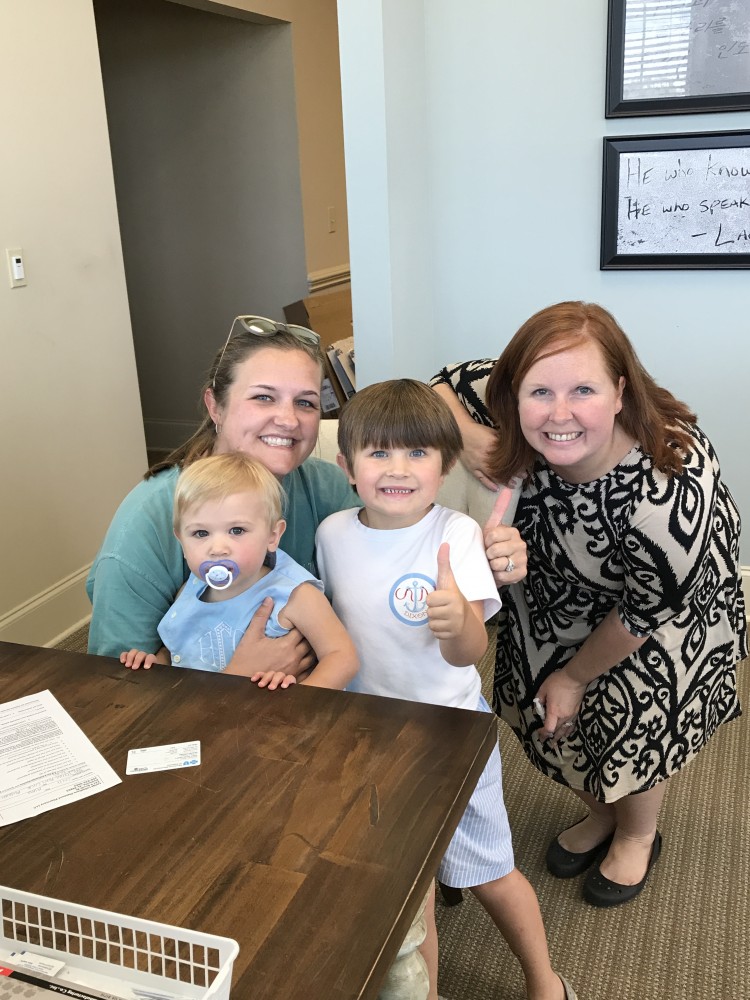 Berkshire Hathaway HomeServices Preferred Real Estate was excited to have Owner and CEO, Stacy Williams Jordan, "locked up" for charity through this year's Muscular Dystrophy Association Lock-Up. Stacy set her sights on doubling the normal goal in order unlock a cure for muscle-debilitating diseases that take away everyday freedoms like walking, talking, hugging and even breathing.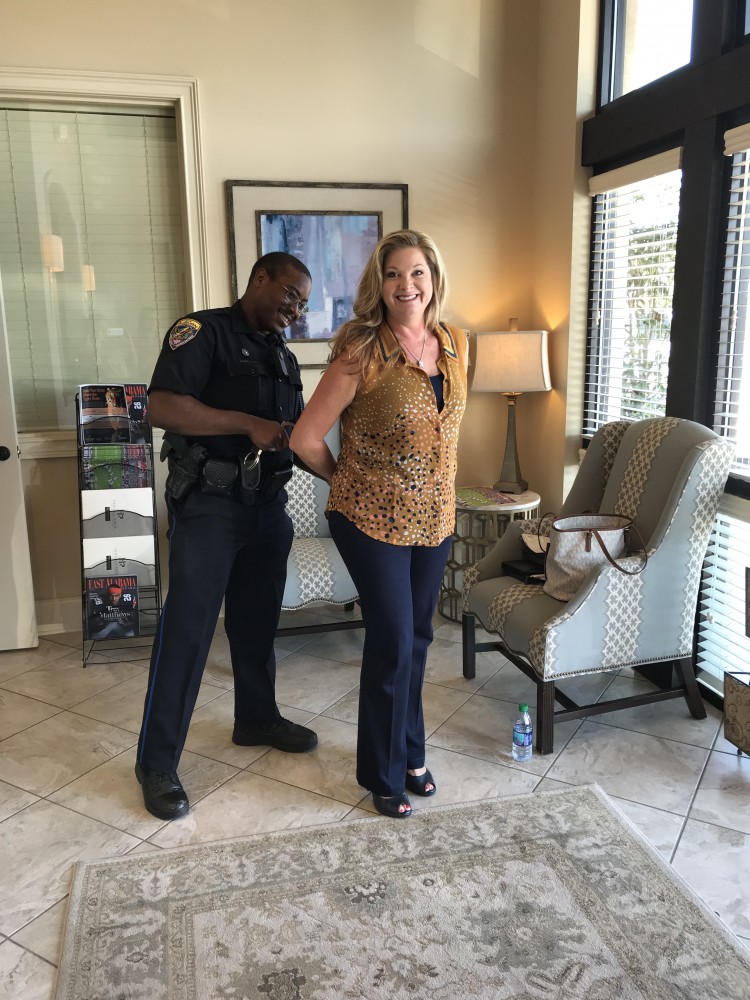 "It was a real honor to participate in the fundraising for this year's MDA Lock-Up," Stacy said. "We originally doubled the requested amount of $3,200 and set our goal to be able to send two kids to camp with $6,400. I am so thankful to all my friends and business associates for pushing us past that goal, currently having raised $7,950. It was a blessing to meet Joey, an Opelika Middle School 6th grader and one of the kids that benefit from the Lock-Up. It really drove home what we were doing, why we were really there!"
Donations will continue to be accepted for a short period at this website: www2.mda.org/goto/StacyWilliamsJordan
The Auburn Chamber of Commerce's Annual Golf Classic took place recently at The Auburn University Club. As the Presenting Sponsor of the annual tournament, Berkshire Hathaway treated golfers to hand-crafted Bloody Mary's and biscuits for the early flight and "Million Dollar Lemonade" throughout the afternoon round. This year the company gave five lucky golfers the chance to win $1,000,000 for a new home in the Berkshire Hathaway HomeServices Preferred Real Estate's "Home in One" Million Dollar Shot. Unfortunately, no one made a hole-in-one, but they'll have another chance next year.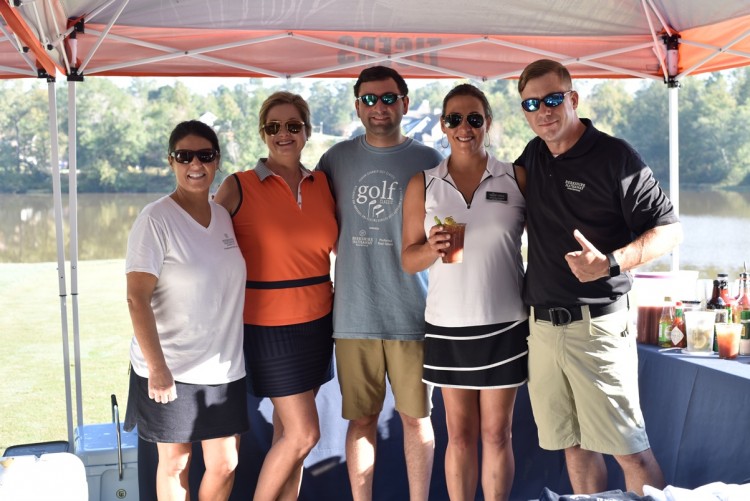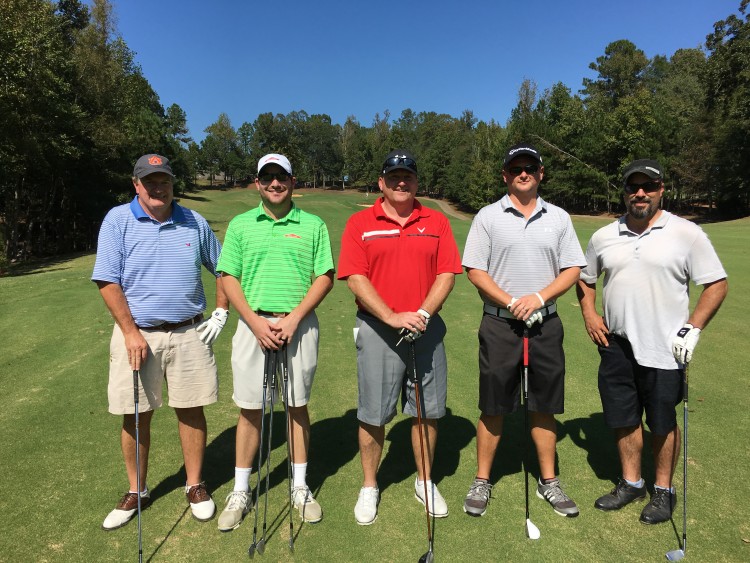 To find out more about buying or selling with Auburn-Opelika's #1 Real Estate Company call (334) 826-1010 or find a complete interactive listing of all properties for sale at BHHSPreferredAuburn.com.
Tags: Presenting Sponsor, Auburn Chamber Golf Classic, BHHSInvolved