Good Eats, Cool Treats and Dr. Goodall's Chimpanzees
Part of Berkshire Hathaway's success is because of the company's continued commitment to the community they live and work in. This is true not only for the cities of Auburn and Opelika, but also for their very own "neighborhood" at 1810 East Glenn Avenue. The annual neighborhood block party was a wonderful time of fellowship and food that brought together Berkshire Hathaway's neighbors on either side. Guests from InterLinc Mortgage and Donaldson & Donaldson Attorneys and their families joined agents, staff and family from both residential and commercial divisions of BHHS for ribs, burgers, hotdogs and all the trimmings. "This is always a great time for us to say 'thank you' to the great neighbors we have here at our office," said Stacy Williams Jordan. "NO ONE goes away hungry!"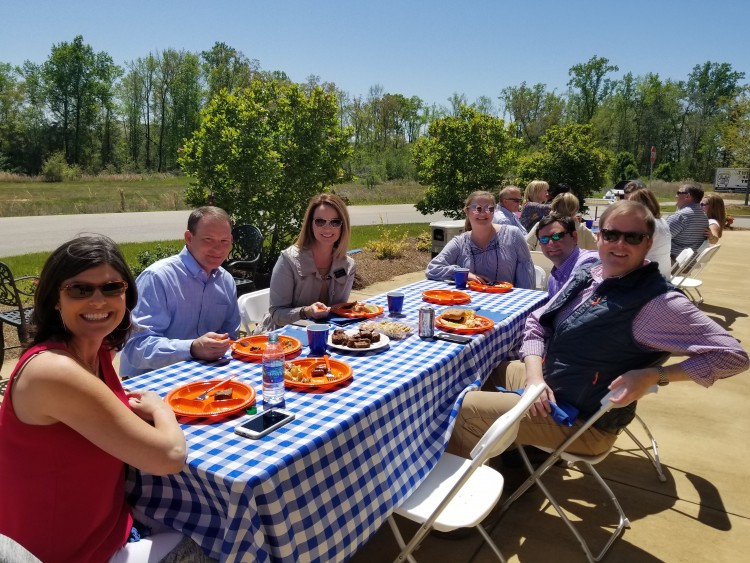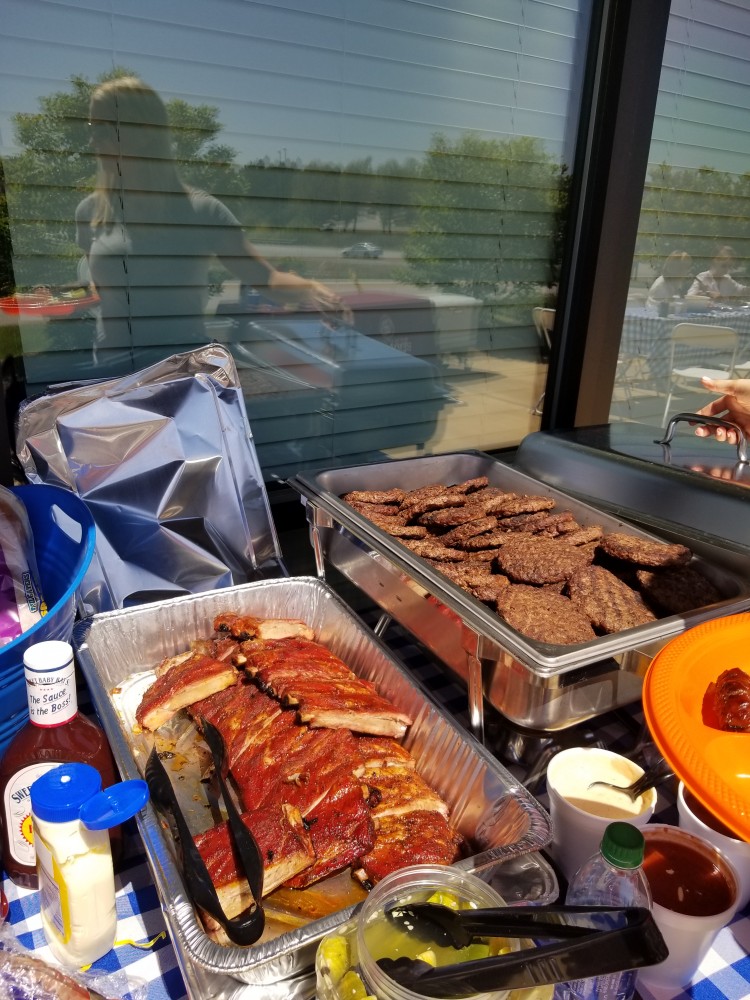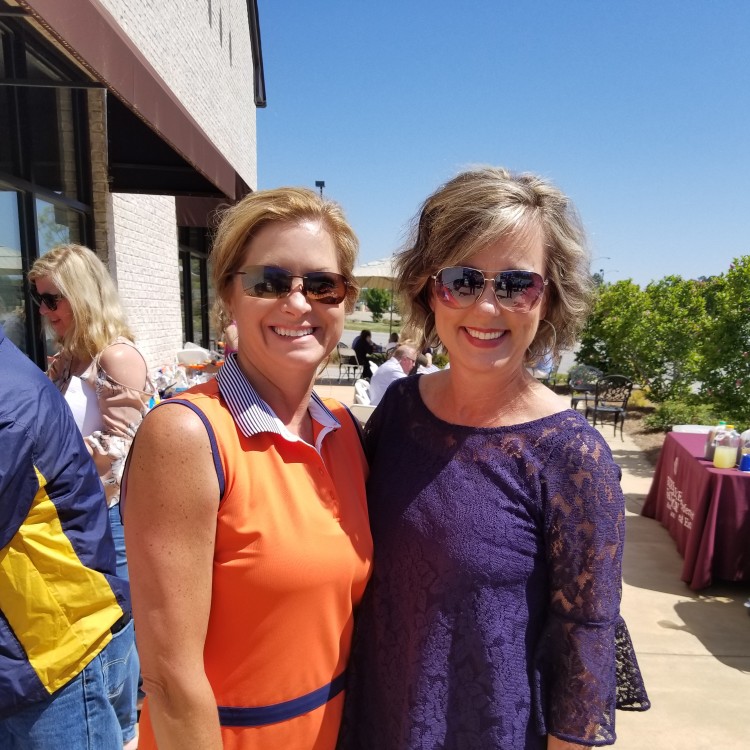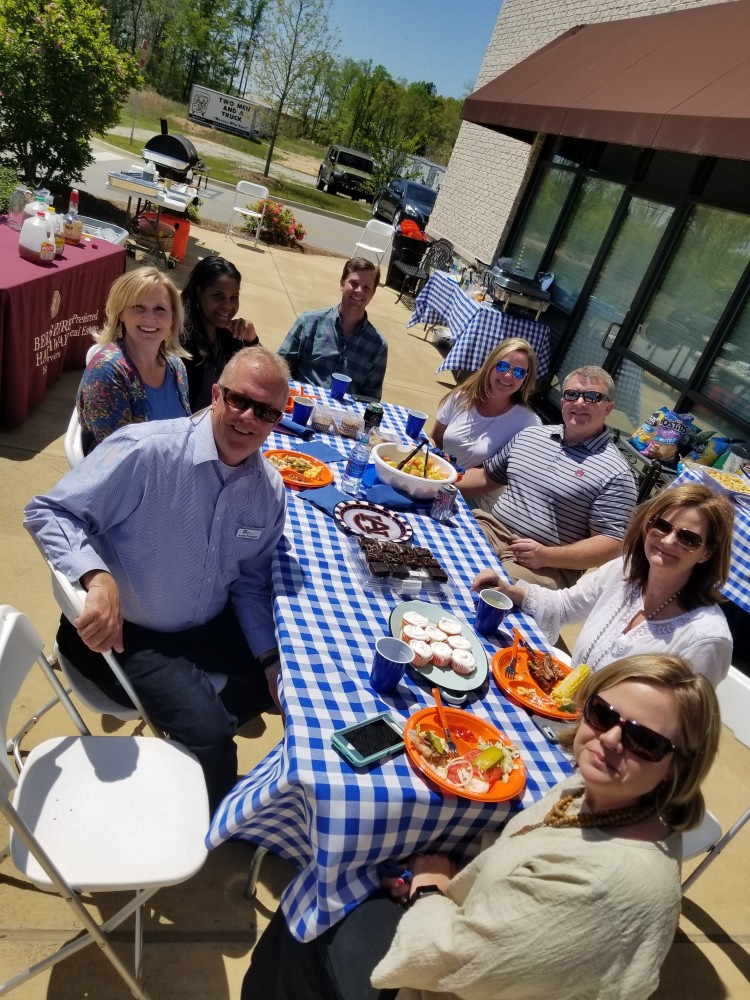 Berkshire Hathaway was also excited to host the "Tax Day Chill Out" again with free Kona Ice for everyone. It's always a joy to see kids enjoying a cool treat and fun with their parents every year. With little league baseball in "full swing" this year, Berkshire Hathaway is also continuing their tradition of providing free Kona Ice for players, parents and fans at select Duck Samford and Felton Little games. Look for the Kona Ice truck with distinct Berkshire Hathaway branding and see one of the award-winning BHHS agents for a cool treat before, during or after the game – all compliments of Auburn-Opelika's #1 Real Estate Company.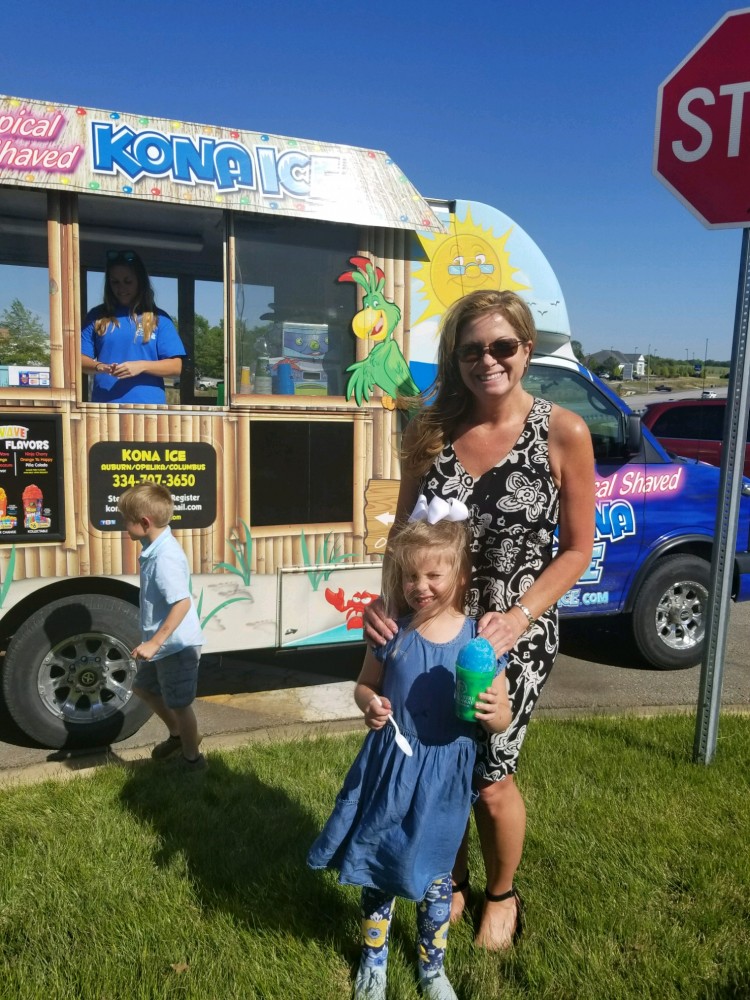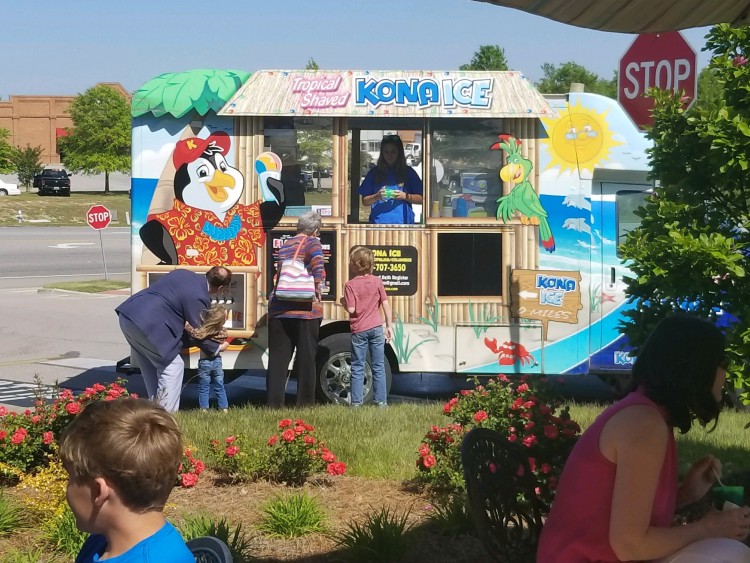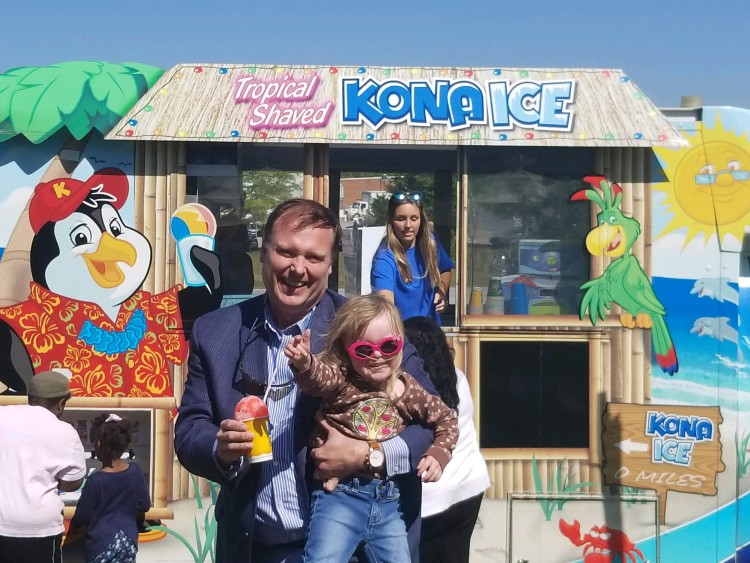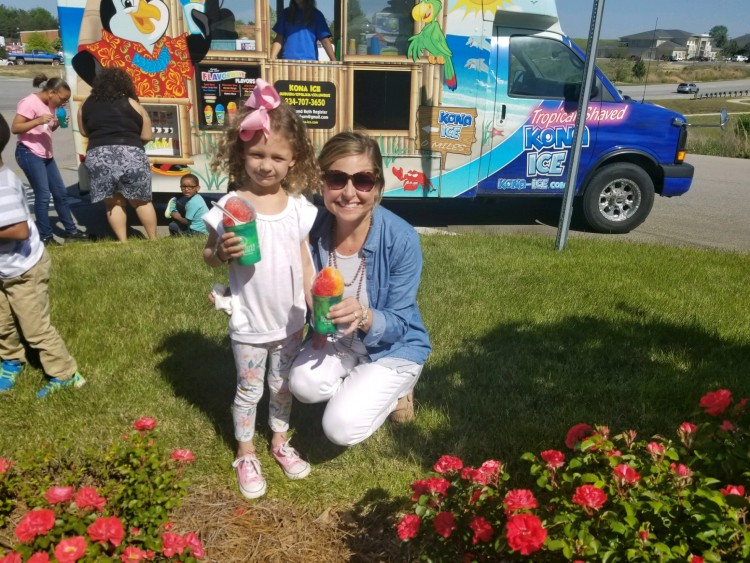 As sponsors of the Women's Philanthropy Board it was an honor for the company to support the Spring Symposium featuring renowned primatologist and anthropologist, Dr. Jane Goodall - known primarily for her landmark study of chimpanzees. Dr. Goodall is currently on an American lecture tour through the Jane Goodall Institute and Roots and Shoots, a program aimed at empowering young people to make the world a better place.
"It takes one person who thinks it's a great idea, who gets his or her friends together and talks about what they can do to make the world a better place, roll ups the sleeves and gets out and does it," she said. "It's very simple."
Berkshire Hathaway HomeServices Preferred Real Estate is proud to support programs and organizations throughout the community, as philanthropy continues to play a key role in the company's continued success.
Tags: Philanthropy, Kona Ice, Women's Philanthropy Board