Berkshire Hathaway HomeServices Presents Final Donation for Their OUTSHOOT CANCER 3-Point Challenge
As March Madness turned into April AUsomeness, Auburn fans around the globe cheered on Coach Bruce Pearl and his Tigers to the school's first appearance in the Final Four ever! Part of their run was due to the season-long success shooting three-point shots. As the sponsor of the Outshoot Cancer 3-Point Challenge BHHS Preferred Real Estate was happy to provide a twist to the action. For every 3-point shot the Tigers made during the season, BHHS donated $25 to Coach Pearl's AUTLIVE Cancer initiative. The Tigers broke all kinds of records with a season total of 454 three-pointers (only 10 shy of the all-time record) equating to a total donation of $11,350 to Coach Pearl's local Philanthropy.
At the recent check presentation, Coach Pearl explained how every penny of the donation will go to care for families within our local community who are dealing with the difficulties of a cancer diagnosis and treatment. Pearl and his coaching staff initiated the OUTLIVE (now AUTLIVE) program in 2009 at Tennessee in recognition of former Vol Chris Lofton, who beat testicular cancer through early diagnosis and local treatment. He went on to play the entire 2007-08 season while battling the disease. Proceeds benefit cancer patients and treatment centers in Opelika, Alex City, Montgomery, Birmingham and Huntsville.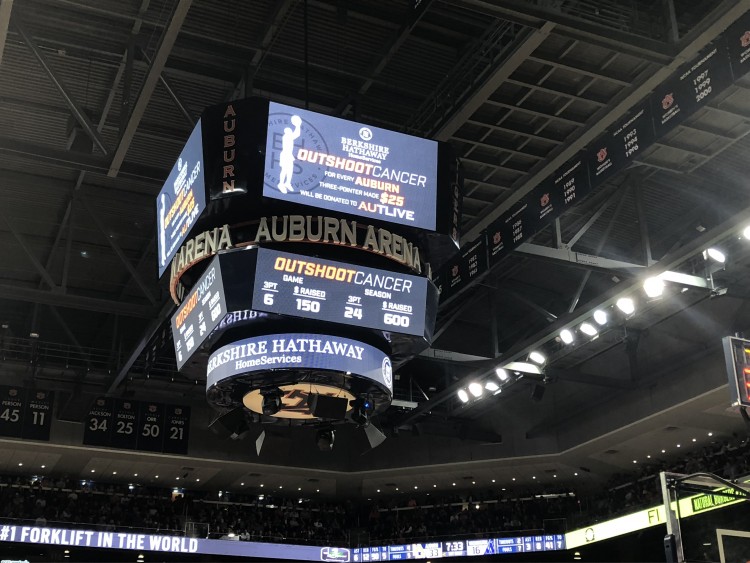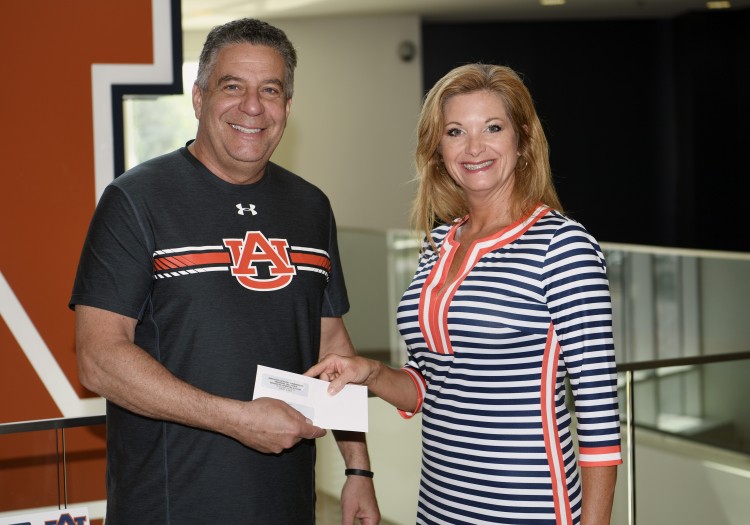 As the Official Real Estate Partner of The Auburn Tigers, Berkshire Hathaway HomeServices Preferred Real Estate is proud to support Auburn Basketball, Football, Baseball and all sports across campus.