Tourism, Entertainment, and Fun
Auburn, Alabama - "The Loveliest Village on the Plains" - may have a small town feel to it, but there are adventures here that are just waiting to be explored! Come enjoy 18 holes at one of our peaceful golf courses or catch a football game to root on our Tigers. Between the many outdoor activities as well as our local movie theatre, several shopping centers, and five star restaurants, you'll never run out of things to do here.
Opelika - With the revitalization of the historic downtown area, Opelika has become a tourist attraction with new dining and shopping experiences. Opelika's unique historic downtown features some of the area's premiere dining and shopping experiences. Opelika is also Alabama's first "gig city", boasting gigabit internet speeds which is attracting all kinds of new industry to our area!
Recent Recognitions
check_circle Southern Living 2017 Best Small Town
check_circle2016 Safest Places in Alabama - "Auburn was ranked as one of the top ten safest "large cities" in Alabama in a report by ValuePenguin. Their analysis of FBI data on crime statistics for 83 Alabama cities includes violent and property crime. Auburn was the only city in Alabama listed in the top 25 nationally."
check_circle Where to Retire 2016 Top Places to Retire In the U.S.
check_circleLeague of American Bicyclists - "Bicycle Friendly Community Award."
Athletic Facilities
Recreational Facilities
City Parks
City Recreation Programs
Parks & Recreation Department programs include:
Arts & Crafts, Athletics, Birthday Party Packages/Showers, Camps, Ceramics, Clubs, Dance, Fitness, Hobbies, Martial Arts, Music, Seniors, Special Events, Swimming, Tennis, Theatre, Therapeutics, and Unique Activities.
Area Attractions
Golf Courses
Public
Private
Arts Facilities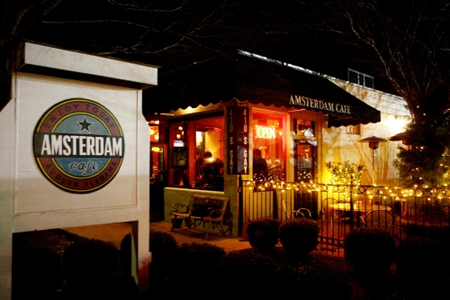 Restaurants
From fancy date-nights to casual eateries, the Auburn-Opelika area offers a vast array of food options to cater to any occasion. Try sushi at Eight and Rail in historic downtown Opelika, or grab a farm to table burger at Acre off of Magnolia. Whatever you crave, there's a restraunt for you.