Posted October 20, 2016
Berkshire Hathaway HomeServices Preferred Real Estate is excited to announce the addition of two new REALTORS to their growing agent roster. Elysa Brown and Alma Lacy Craft hail from opposite ends of the country, but have at least one thing in common – their love of seeing customers find the perfect home.
Elysa Brown
Growing up on Lake Ontario in upstate New York, Elysa Brown never dreamt of winding up in Alabama. But meeting and marrying the perfect southern boy from ???? made it all a reality.
"God works in mysterious ways," commented Elysa. "I just can't believe I've made my home in Opelika, Alabama. But after eight years of calling it 'home' I wouldn't have it any other way."
Elysa attended college at Eastern Carolina University studying design, drafting and business. Shortly after she met her husband, Derek, who was in the Marines at the time. One of the greatest joys in Elysa and Derek's lives is raising their two amazing children, Michael and Kaitlyn. Together they enjoy baking, arts and crafts and simply enjoying being together as a family. They also spend plenty of time with their sweet Pomeranian, Buster, and their two crazy cats, Max and Gus.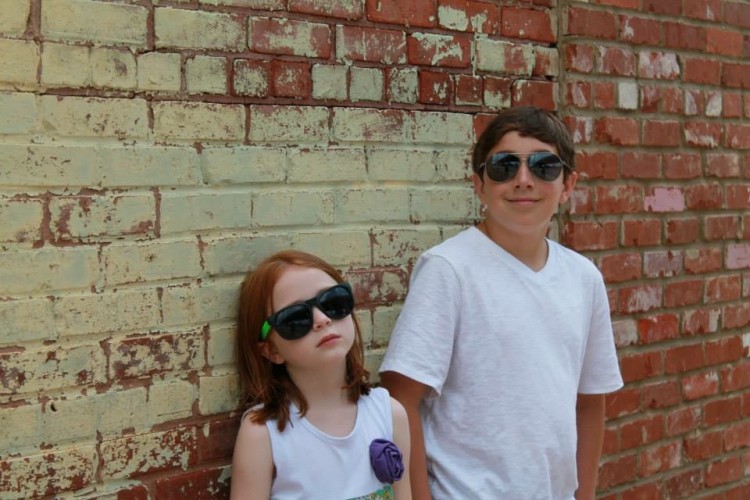 "Elysa is one of our agents who had never really thought about being in the real estate business until she was exposed to other agents who helped her understand how much fun it is helping other people realize their dreams," commented Stacy Williams Jordan, Owner and CEO of Berkshire Hathaway HomeServices Preferred Real Estate. "With her experience negotiating and buying four of her own homes, she completely understands what's required to make things go smoothly."
Elysa recognizes the important role a REALTOR plays in a smooth real estate transaction and enjoys being able to answer questions and relieve the stress that came come with buying or selling a home. "I feel truly blessed and thankful to have the opportunity to serve others by helping them find their dream home," said Elysa. " My goal is help buyers and sellers by listening to their needs, answering their questions, showing plenty of options and making the whole process as easy as I can for them."
To get in touch with Elysa for buying or selling questions call her directly at (334) 663-6548 or by email at brownelysa@gmail.com.
Alma Lacy Craft
Another one of the newest agents at Berkshire Hathaway HomeServices Preferred Real Estate is Alma Lacy Craft. Alma Lacy is originally from Montgomery where she attended Saint James School. After attending Auburn University, she began her career as Store Manager and Buyer at Painted Pink women's boutique in Montgomery. Later, she became an Account Executive and Showroom Manager for Lodis while she and her husband lived in Atlanta, GA.
"Alma Lacy's retail and sales experience translates exceptionally well to this fast-paced real estate market," said Stacy Williams Jordan. "She knows the importance of customer service and moves quickly when opportunities arise for her buyers and sellers."
In 2013, Alma Lacy relocated to Auburn with her husband, Alan Craft, who began working with the local accounting firm, Machen, McChesney, and Chastain. The Crafts have one son attending Holy Trinity Episcopal Church.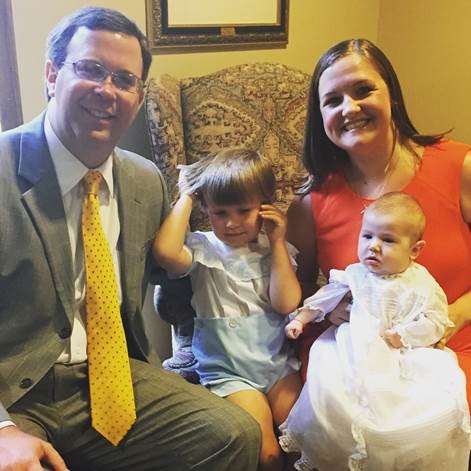 Alma Lacy extends her networking and knowledge on a regular basis as a member of the National Association of REALTORS, the Alabama Association of REALTORS and the Lee County Association of REALTORS.
"We absolutely love the Auburn-Opelika community and all it has to offer families like ours," commented Alma Lacy. "That makes it easy to help buyers find their place here and even easier to match sellers with looking for the unmatched quality of life here."
To get in touch with Alma Lacy call (334) 332-3212 or email at almalacy@gmail.com.
Tags: New Real Estate Agents, New Bhhs Agents, Top Auburn Agents