Posted June 29, 2017
At the recent Women's Council of REALTOR's "Tour of Homes", Auburn's premiere Active Adult community was awarded four blue ribbons for outstanding design and construction. Locals and out-of-town visitors enjoyed a full day of touring new homes throughout the East Alabama area and judges critiqued each home for quality and craftsmanship.
(Custom Home Builder, Michael Allen Monk, and Developer, Charles Pick, display the blue ribbons along with
The Legacy Sales and Marketing Team, Lee Alice Johnson, Brooke Pierce and Stacy Williams Jordan)
The Blue Ribbon categories included:
Overall Exterior Design and Workmanship

Overall Interior Design and Workmanship

Overall Kitchen Design and Finish

Overall Bathroom Design and Finish
The Legacy at Cary Creek has been planned with the active resident in mind and to compliment their unique lifestyle. Each house has been designed to cater to the owner's needs, with main level living floor plans, open, accessible layouts, and stair-less entry into each home. The Legacy also offers resort style amenities - exclusively for Legacy homeowners - that include an amazing clubhouse with large kitchen, dining area, seating areas with fireplace, large screen TV and workout gym. In addition the clubhouse offers multiple outdoor seating areas with views of the pool, the pickleball courts and the gardens and green spaces. The professionally maintained saltwater pool is beyond compare.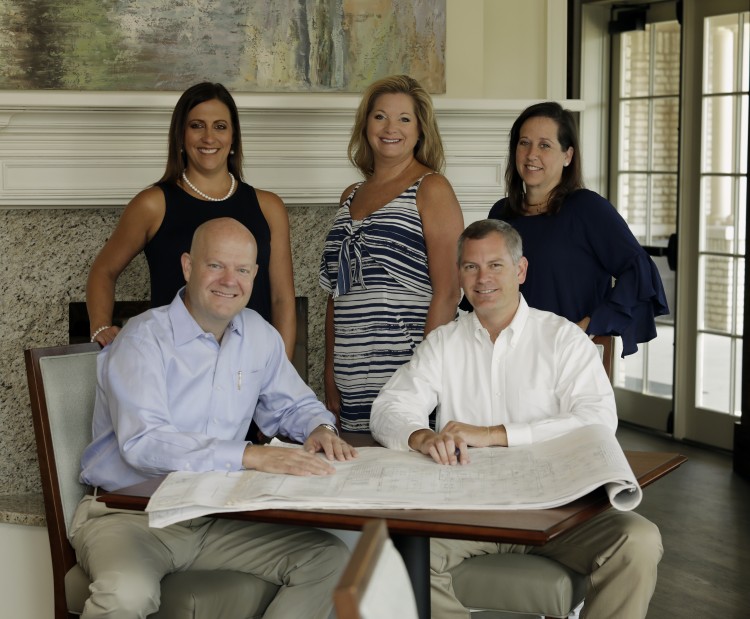 "Everything down to the smallest detail has been planned with the Active Adult in mind," commented Berkshire Hathaway HomeServices Owner and CEO, Stacy Williams Jordan. "The Legacy truly is one-of-a-kind in lifestyle and construction and we're excited to see our committment to excellence honored by the judges."
The Legacy at Cary Creek is located directly behind Publix on East University Drive at North College Street and is open weekly for private tours and walk-thrus. Most weekends offer open houses which will be posted on our Facebook page. For more information contact Brooke Pierce at (334) 319-7639.
Tags: Cary Creek, The Legacy, Retire In Auburn