Posted January 2, 2019
Berkshire Hathaway HomeServices Preferred Real Estate is excited to be named the "Official Real Estate Partner of the Auburn Tigers." This unique partnership brings together two internationally recognized brands with a long history of performance and accomplishment.
"The game day experience is one that introduces many people to the benefits of making Auburn their home," said Stacy Williams Jordan, Owner and CEO of BHHS Preferred Real Estate. "We're excited to help enhance that experience across all sports at Auburn University and look forward to meeting more fans looking to make a move to The Plains."
Berkshire Hathaway HomeServices' partnership includes support of all athletic programs on campus including football, basketball and baseball as well as unique philanthropic opportunities. "We're excited to have BHHS join our family of partners," commented Auburn Sports Properties' Vice President and General Manager, Chris Davis. "By teaming up with BHHS, we're working together to find innovative ways to enrich the East Alabama community and deliver a first-class fan experience."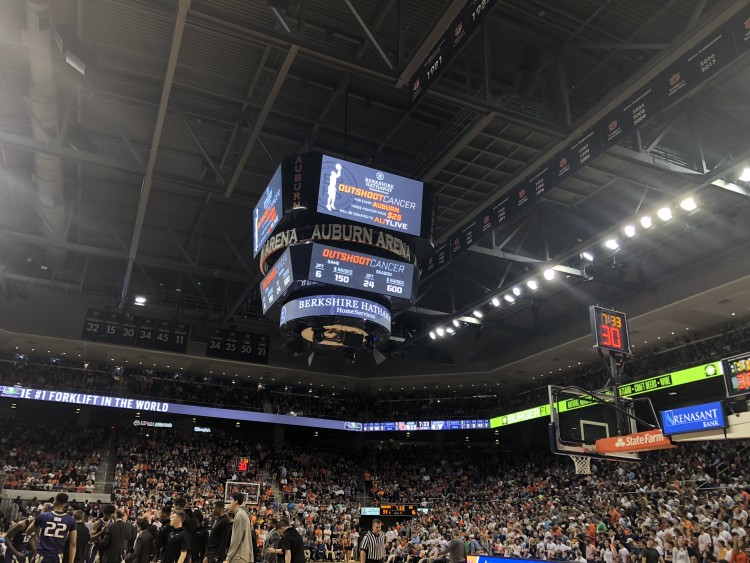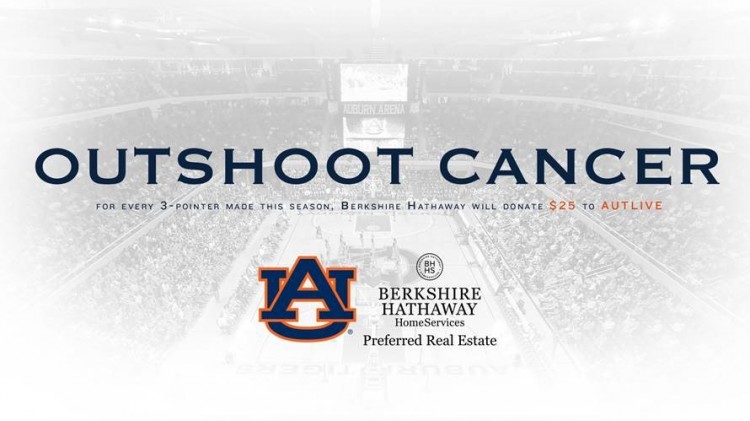 Currently, with the #OUTSHOOTCANCER three-point campaign, Berkshire Hathaway HomeServices is donating $25 for every three-pointer made this season. Totals are announced and posted at every game and running totals can be found at AuburnTigers.com/outshootcancer. #OUTSHOOTCANCER benefits Coach Bruce Pearl's "AUTLIVE" program which raises awareness of cancer prevention and assists cancer patients in their local hospital. Also, for the first time ever, BHHS Preferred Real Estate presented the "Kickoff Kid Contest" at all home football games, giving kids ages 5-12 the opportunity to be a part of the excitement on the field.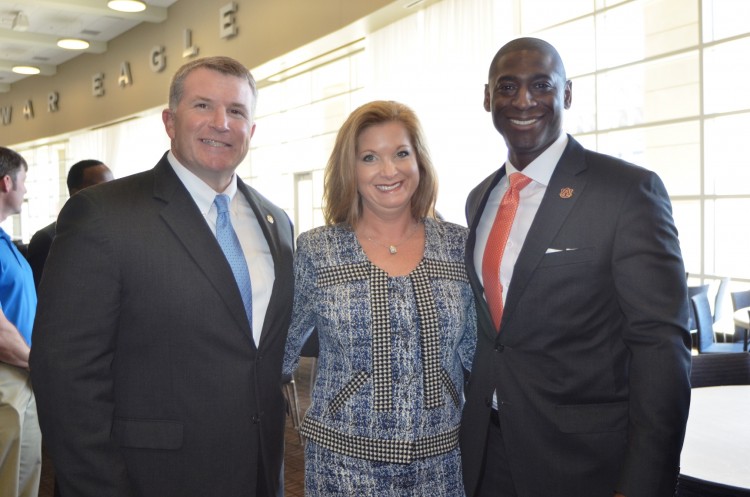 "Our partnerships with organizations like Berkshire Hathaway HomeServices will allow us to continue to provide resources to educate, support and develop our student-athletes at every moment," commented Auburn's Director of Athletics, Allen Greene (pitcured above with Stacy Williams Jordan and Alabama State Representative, Joe Lovvorn).
To find out more about Berkshire Hathaway HomeServices Preferred Real Estate or to find available homes in the Auburn-Opelika area visit BHHSPreferredAuburn.com.
Tags: Auburn Tigers, Auburn Basketball, Auburn Football