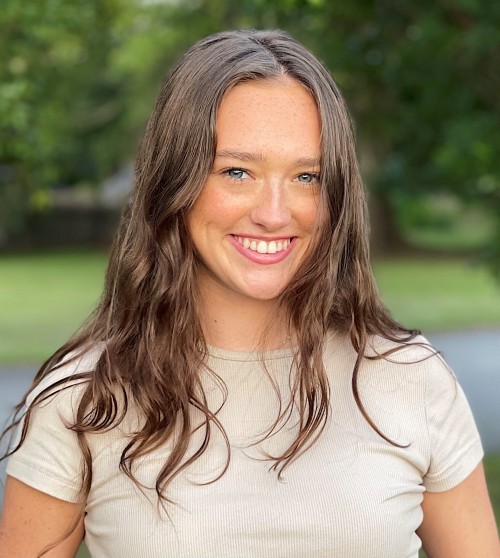 Contact Sarah Kathryn
Office: 334-826-1010
Cell: 770-756-3888
Fax: 334-826-1049
Biography and Background
Sarah Kathryn grew up being one of five daughters in Peachtree City, Georgia. She spent a lot of her weekends and summers at Lake Martin and quickly became an Auburn fan! Before pursuing a career in real estate, she worked as a server, a retail sales associate and as a project associate remotely.
In 2020, she decided to make the move to Auburn and become a part of the community. She purchased her first house with the help of Ryan Roberts. Throughout the home-buying process, she realized just how much she loved real estate and how fascinating it was. Within a few months, she started her journey of taking courses and studying to get her license while working for Ryan. She is continuing her studies, pursuing a degree in business management and is extremely excited for what the future holds at Berkshire Hathaway.
Sarah Kathryn currently lives with her rescue dog, Asher and enjoys spending time with her family, friends and boyfriend, Zach. She loves to be outdoors and to travel when she can. To contact Sarah Kathryn, please call (770) 756-3888 or email sarahklerouxrealtor@gmail.com.
Berkshire Hathaway HomeServices's agents are some of the most knowledgeable in the area. Contact Sarah Kathryn Leroux today using the information above. Sarah Kathryn would be happy to serve you and answer your questions about Auburn real estate.