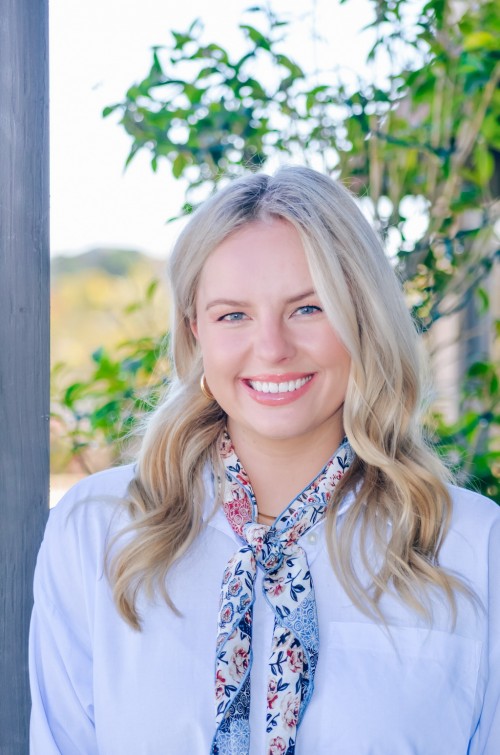 Contact Taylor
Office: 334-826-1010
Cell: 606-336-4020
Biography and Background
Taylor graduated from the University of Kentucky with a bachelor's of science in Strategic Communications and a minor in Family Sciences. Before graduation, Taylor was able to land a job at Heartland Petroleum as a Regional Sales Manager. Within the first year of this career, she became one of the top 3 sales reps in the company. Once she got married and moved to Auburn, Alabama, she began her real estate career. She takes pride in her ability to communicate and become friends with anyone and work in a timely manner. Her competitive personality and drive to get the job done have allowed her to excel in anything she puts her mind to.
"My first step I took in finding a brokerage was driving around Auburn, counting the "For Sale" signs in yards. I would keep track of which brokerage had the most. Of course, Berkshire Hathaway HomeServices Preferred Real Estate signs were visible every way I turned. I knew BHHS was like the ivy league of brokerages and wouldn't be easy to get into. However, I was determined. I tried to schedule an interview but had no luck; in fact, I never landed an interview. The day I passed my real estate course, I drove past the BHHS office and decided to walk in without an appointment. Annie Williams was at the door to welcome me. Instead of giving me the brokers card and sending me on my way, she asked me to sit down and talk to her. I had no idea I was sitting with one of the top realtors in Auburn, let alone one of the top realtors in the nation. She saw something in me, and I most definitely saw something in her. After several meetings with Annie, her team, and the broker, Taylor Britton, we concluded that BHHS was where I was meant to be. My life was changed the day I walked through the doors of Berkshire Hathaway HomeServices Preferred Real Estate, just like it has changed many lives of fellow employees, home buyers, and sellers. I could not imagine working anywhere else or with more supportive people!"
Taylor is from Owingsville, Kentucky. She is the oldest of four girls. Family is her top priority. Her father owns a construction company in Owingsville, and her mother is an elementary school teacher. She has her parents to thank for her entrepreneurial, determined personality and eagerness to help and care for others.
In the summer of 2020, she met the man of her dreams, Sean-Craig Preece. Sean-Craig lived in Auburn, Alabama, when they met. After many trips to visit Sean-Craig, Taylor not only fell in love with him but also the city of Auburn. Taylor and Sean-Craig got married at the beginning of 2022. They have three dog children, Ella, June, and Velma. They enjoy going to Lake Martin on the weekends to ride around on the lake or go camping. Taylor is a member of the Auburn Chamber of Commerce and Auburn Young Professionals. One of her favorite things to do is to find new ways to meet new people.
Berkshire Hathaway HomeServices's agents are some of the most knowledgeable in the area. Contact Taylor Preece today using the information above. Taylor would be happy to serve you and answer your questions about Auburn real estate.